Welcome to Boulder
A neighborhood rich in history, scenery, and community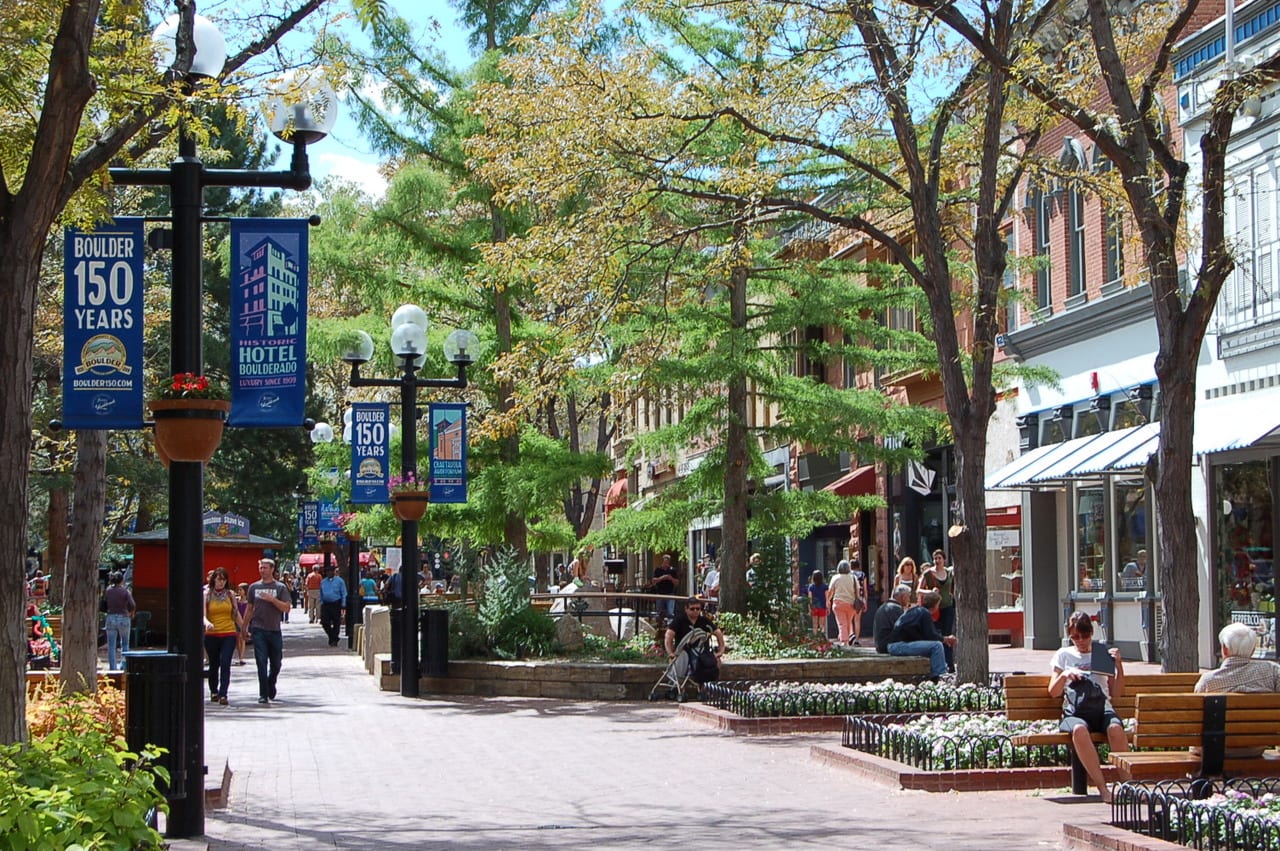 Photo courtesy of Visit Boulder
Boulder is a city that has it all. Nestled at the foothills of the Rocky Mountains, Boulder offers residents a wide range of housing options, a historic downtown district, and an array of outdoor recreational opportunities. You can have a blast hiking, biking, or skiing throughout the year.
In addition to its natural beauty, Boulder is home to a vibrant arts and culture scene. There are always new exhibits to see at the Boulder Museum of Art, and the city is home to several theaters, music venues, and festivals. And if you're looking for a place to relax and unwind, Boulder has several spas and hot springs.
See the unique charm of this beautiful area and discover why Boulder is the perfect place to call home.
Housing Options
Whether you're looking for a detached home, townhouse, condominium, or apartment, you will find something that suits your lifestyle and budget. Boulder is also home to a variety of architectural styles. So whether you're looking for a classic Craftsman bungalow or a sleek glass-and-steel high-rise, you'll surely find something that catches your eye.
And, of course, a discussion of Boulder housing would only be complete by mentioning the stunning views. Whether you're looking out at the Rocky Mountains or the city skyline, you're sure to be impressed with the beauty of your surroundings.
Historic Downtown
Boulder's downtown area is steeped in history, with roots dating back to the early 1800s. Home to historic landmarks and buildings, downtown Boulder is a thriving hub for shopping, dining, and entertainment. Stroll along the iconic
Pearl Street Mall
or explore the vibrant local businesses to get a taste of Boulder's unique charm and rich cultural heritage.
Bike Trails
Boulder is renowned for its extensive network of bike trails, which provide residents and visitors with an eco-friendly way to explore the city and its breathtaking natural surroundings. These trails connect Boulder to nearby towns such as Denver and Golden, making it easy for cyclists to commute to work or enjoy leisurely rides around the beautiful Centennial State. Whether you're an avid cyclist or casual rider, Boulder's bike trails provide a scenic and convenient way to navigate the city.
Eclectic Breweries
Boulder boasts a thriving craft beer scene, with numerous local breweries offering various unique flavors and experiences. Some popular breweries in the area include Avery Brewing Company, Upslope Brewing Company, Mountain Sun Pub & Brewery, and Twisted Pine Brewing Company. Any day is a perfect time to enjoy an ice-cold brew at these craft breweries. You can also sample some tasty food truck offerings or catch live music performances while you immerse yourself in Boulder's vibrant brewery culture.
Restaurants
Boulder's culinary scene is innovative and eclectic, with numerous restaurants providing delectable dishes made from fresh, locally-sourced ingredients. Indulge in farm-to-table cuisine at The Kitchen American Bistro, enjoy wood-fired dishes at Oak at Fourteenth, or savor an authentic Italian meal at Frasca Food and Wine. With so many options, Boulder's dining scene caters to every palate and occasion. Patio season extends from May through October, leaving you plenty of time to savor flavors under the sun.
Local Businesses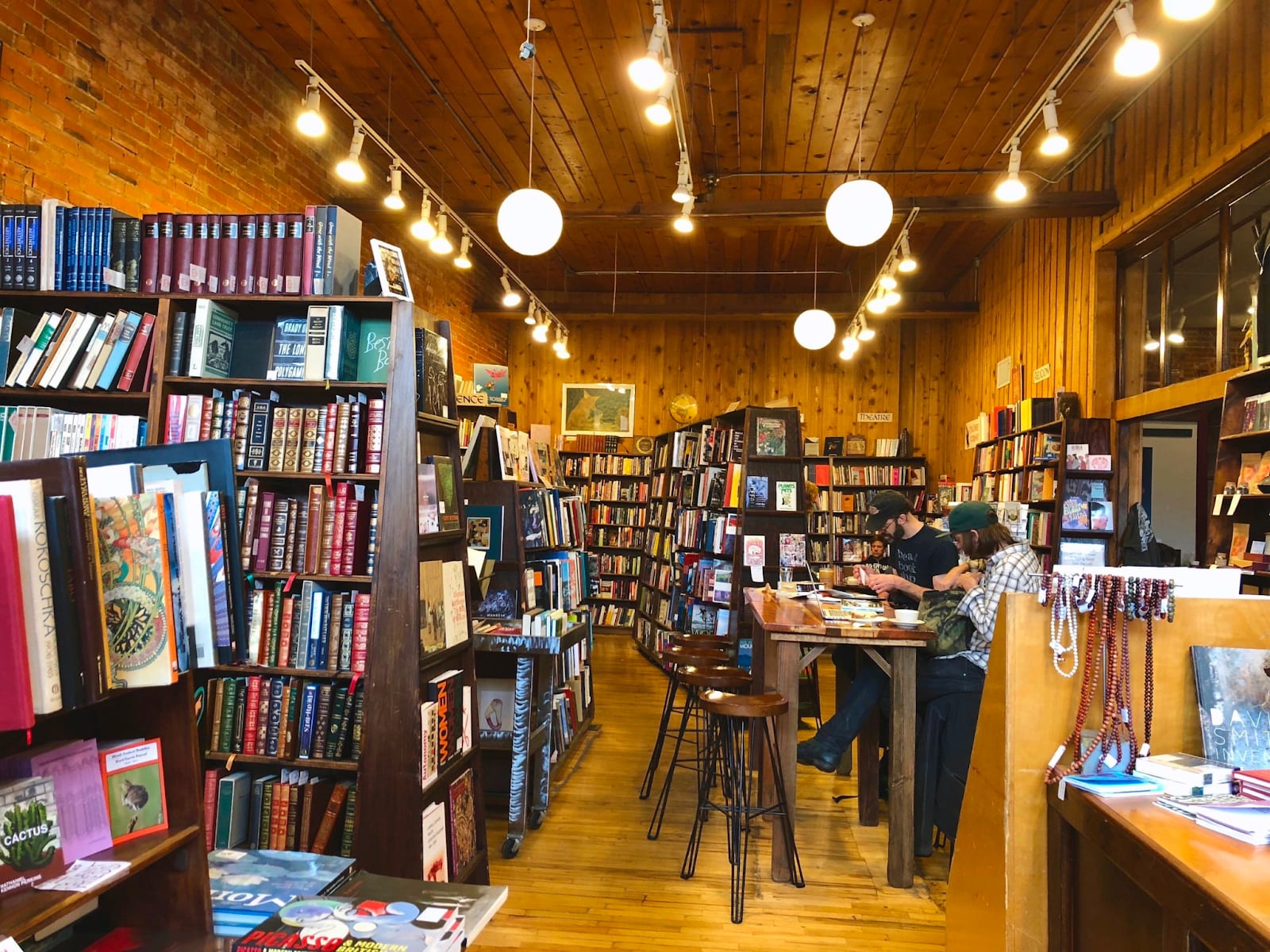 Photo courtesy of Trident Booksellers & Cafe
Boulder hosts a flourishing community of local enterprises, encompassing everything from independent bookshops and inviting cafes to artisan boutiques and niche stores. You can support local entrepreneurs by shopping at the Boulder Book Store or sipping a latte at Trident Booksellers and Cafe. With so many unique establishments, you're sure to find something to pique your interest.
Outdoor Activities
The city of Boulder is a haven for outdoor enthusiasts, serving an abundance of recreational activities which take advantage of the stunning natural surroundings. Hike the scenic trails at
Chautauqua Park
, rock climb the iconic
Flatirons
, or enjoy a relaxing picnic along
Boulder Creek
. With countless opportunities for adventure, Boulder is the perfect place to connect with nature and embrace an active lifestyle.
With its rich history, stunning scenery, and vibrant community, Boulder is the ideal location for those seeking a fulfilling and well-rounded lifestyle. Discover the unique charm of Boulder and experience the best of Colorado living in this incredible neighborhood.
Boulder
Situated at the base of the foothills, Boulder is home to the largest University in Colorado, along with a wide array of hiking trails, art, food, and shopping. If seeking adventure, residents can experience over 300 miles of trail and over 60 parks. A high-spirited lifestyle is common in Boulder, but it also caters to a more laid back-community experience.
Pearl Street
For both residents and CU Boulder students alike, Pearl Street is a go-to spot. Restaurants and businesses line the four-block stretch. In the day, eclectic sculptures and art projects are visible to the public, along with sandboxes and wishing fountains that grasp the attention of many children. By night, the bustling streets host a variety of musicians and performers.
Vibrant Palette
A vibrant palette of homes exists within Boulder. Anything from charming bungalows to sleek condos can be found by residents. These homes seek to intertwine contemporary architecture with the nature in which Boulder holds its pride. Boulder's neighborhoods appear unlike any other. Homes built for sun and snow, with aged wood and new steel. Expect rustic, but fresh.