Welcome to Congress Park
A neighborhood of charm and convenience
Congress Park is a luxurious and historic neighborhood in the heart of Denver, Colorado. With its stunning architecture, lush green spaces, and vibrant community, it's clear why so many love calling Congress Park home. As a prospective homeowner, your options range from stately mansions to charming bungalows. Whether you're admiring the Queen Anne-style homes on East 7th Avenue or the Denver Squares on York Street, you're sure to be impressed with the neighborhood's beauty.
Historic Charm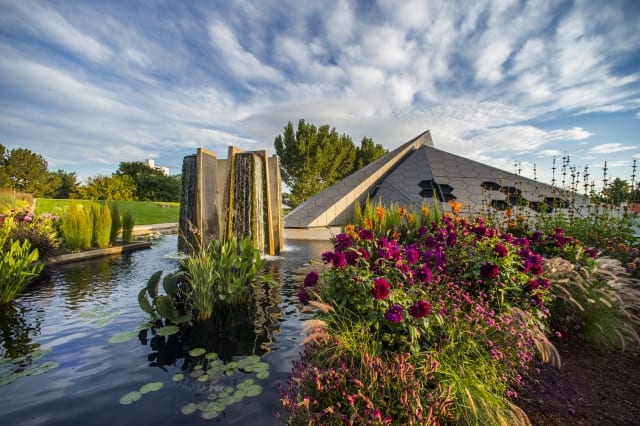 Photo courtesy of Denver Botanic Gardens
Congress Park is steeped in history, with many buildings dating back to the early 1900s. The neighborhood's charming architecture and historic landmarks give it a unique character and charm. Walk along the tree-lined streets and discover the many historic buildings, including the historic
Denver Botanic Gardens
and the
Molly Brown House Museum
. With its rich history, Congress Park is a neighborhood that is both luxurious and full of character.
Housing Options
Congress Park boasts a variety of luxurious housing options, including elegant historic homes, modern condominiums, and townhouses. These homes offer ample space and luxury amenities, including gourmet kitchens, high-end appliances, and luxurious finishes. With stunning architecture and convenient locations, Congress Park's homes are perfect for those who appreciate luxury and convenience.
Parks and Recreation
Congress Park has several lush green spaces, including Congress Park, Cheesman Park, and City Park.
The neighborhood's namesake park, Congress Park, features a large playground, tennis courts, and a public swimming pool. The nearby
Cheesman Park
is a popular spot for picnicking, jogging, and enjoying the views of the Rocky Mountains. For those who enjoy a leisurely walk or bike ride, the
Cherry Creek Trail
is a nearby trail that connects the neighborhood to downtown Denver and beyond.
Whether taking a stroll through the park, playing a game of frisbee, or simply relaxing on a bench, you're sure to enjoy the beauty of the natural surroundings.
Restaurants
Congress Park offers an abundance of dining options to satisfy any palate. Enjoy classic American cuisine at
Blue Pan Pizza
or indulge in French-inspired dishes at
Toulouse Petit Kitchen & Lounge
. For a more laid-back atmosphere, check out the
Denver Biscuit Company
, which serves up Southern-style biscuits and gravy. Whether you're in the mood for a cozy date night or a quick bite with friends, Congress Park has something for everyone.
Local Businesses
Congress Park has a variety of local businesses that add to the charm and unique character of the neighborhood. The Tattered Cover Book Store is a Denver institution offering a wide selection of books and hosting author events.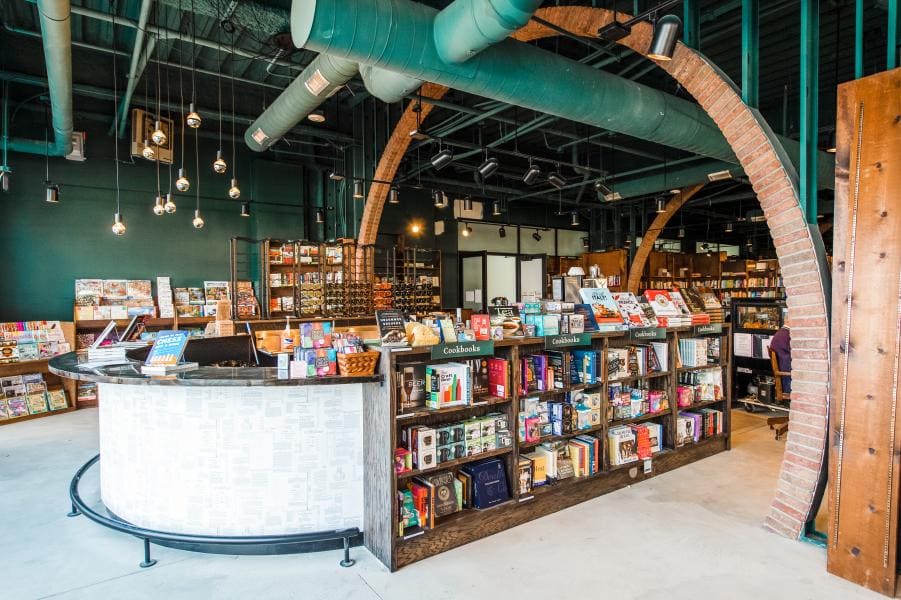 Photo courtesy of Tattered Cover
The Congress Park Taproom is a neighborhood favorite, featuring a rotating selection of Colorado craft beers. And for those needing a caffeine fix, the
Blue Sparrow Coffee
shop offers artisanal coffee drinks and baked goods.
Convenient Location
Congress Park's central location makes it the perfect neighborhood for those who want to live in luxury and convenience. With easy access to downtown Denver, residents can enjoy all the city offers. Additionally, the neighborhood's proximity to popular attractions like
City Park
and the
Denver Botanic Gardens
makes it desirable for those who want to enjoy the outdoors without leaving the city.
Outdoor Activities
Congress Park is home to many outdoor recreational activities, including biking, hiking, and picnicking. Congress Park is a beautiful green space with walking trails, tennis courts, and picnic areas. Nearby, the City Park offers expansive gardens, a lake, and a golf course. Congress Park is the perfect neighborhood to explore for those who love the outdoors.
Congress Park
Congress Park feels complete. Beautiful rows of trees line each street, and each home appears to have never aged a day. Residents live in walking distance from swimming, parks and local businesses. A Congress Park day looks like browsing hip bookstores, walking to coffee shops, and accessing a very short commute to Cherry Creek.
Quiet
Residents enjoy a very close proximity to Cherry Creek, and Downtown Denver, but Congress Park maintains a very quiet and peaceful atmosphere. A trip to Union Station is just a blink away, but Congress Park's tranquility makes it's residents feel as though they reside in a quiet suburb.
Victorian Tranquility
Many of the homes originated from the 1800s, and they radiated Victorian inspiration. Restored Victorians and vintage townhomes are commonplace, but residents that love the taste of the city won't miss out on an ample amount of contemporary condos.