Welcome to Downtown Denver
A vibrant hub of culture, art, and entertainment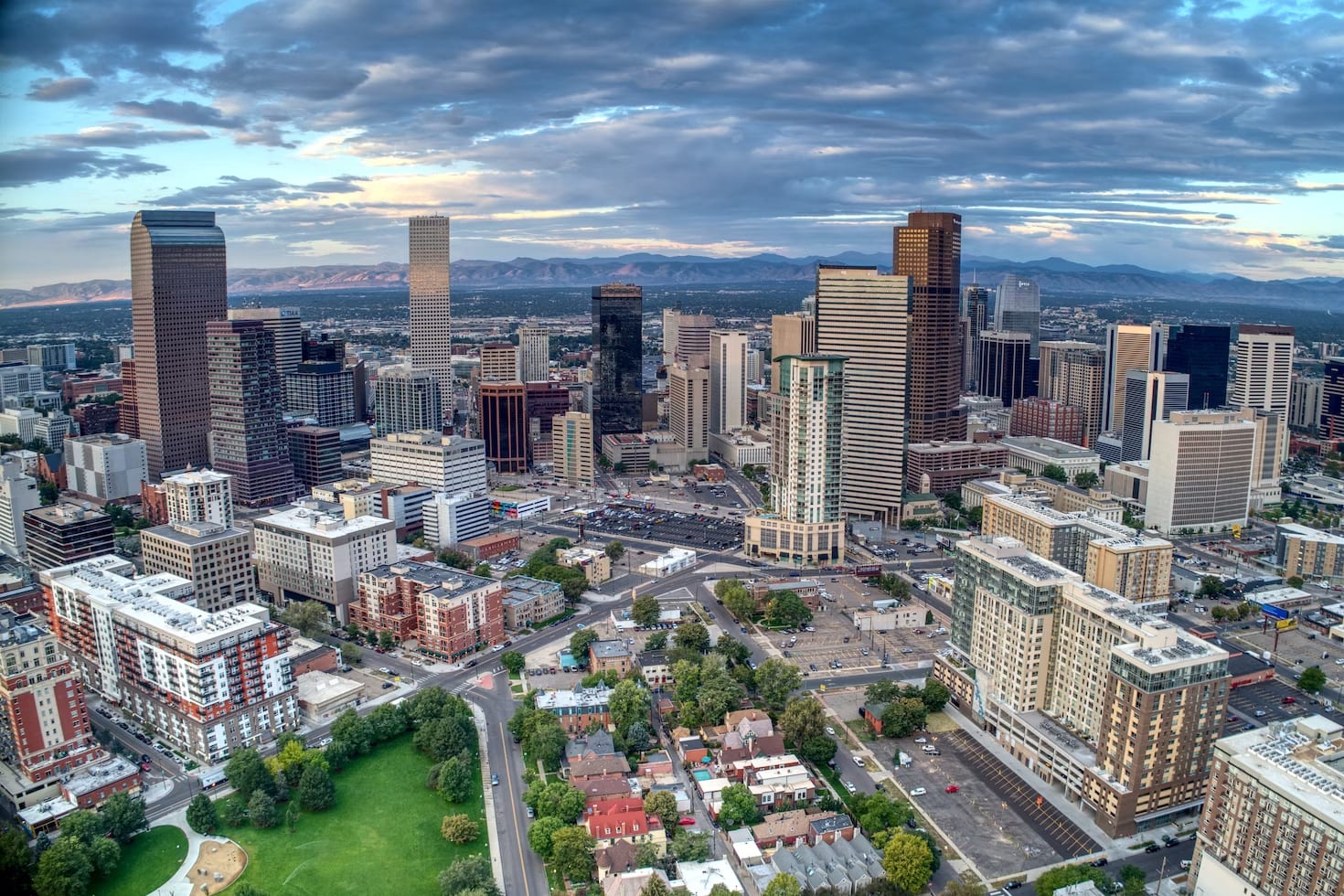 Photo courtesy of unsplash.com Downtown Denver
Downtown Denver is a thriving neighborhood that offers residents the best of both worlds: the excitement and vibrancy of city life combined with the stunning natural beauty of Colorado's mountain ranges. There is always something to do, whether looking for a night out on the town or exploring the city's many attractions.
With its iconic skyscrapers, bustling streets, and vibrant nightlife, Downtown Denver is a city that never sleeps.
It is also home to some of Colorado's most stunning natural beauty. Just steps from the hustle and bustle of the city, you can find yourself hiking in the mountains, biking along the river, or simply enjoying a picnic in one of the many parks.
Whether you are looking for excitement, adventure, or relaxation, Downtown Denver has something to offer everyone. So explore and discover why Downtown Denver is one of the country's most desirable places to live.
Culture and History
Downtown Denver is steeped in history, with many cultural landmarks and museums to explore. Head to the Denver Art Museum to discover a vast international art collection, or visit the nearby
Clyfford Still Museum
to explore the works of one of America's most celebrated artists. The
History Colorado Center
offers a fascinating look at the state's past, while the
Molly Brown House Museum
provides insight into the life of one of Denver's most influential residents. From galleries to museums, downtown Denver has something to cater to every interest.
Housing Options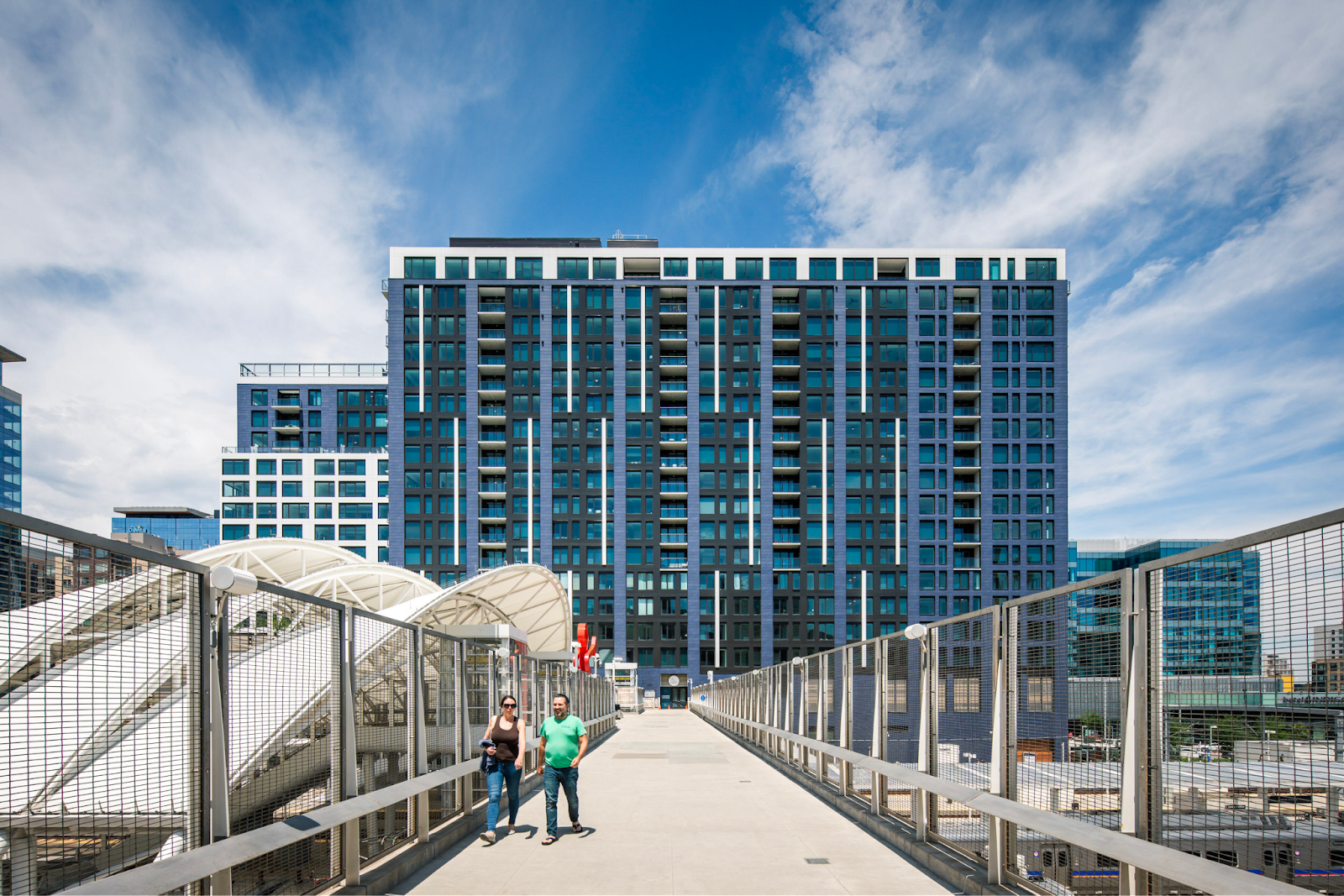 Photo courtesy of The Coloradan
Downtown Denver offers a range of luxurious and stylish housing options to cater to all tastes and lifestyles. From sleek and modern high-rise apartments with stunning views of the city skyline to elegant and spacious townhouses, there is something to suit every taste and preference. The area is also home to a range of exclusive luxury developments. One is The Coloradan, a 334-unit high-rise offering unparalleled amenities such as a rooftop pool, fitness center, and private resident lounges.
Dining and Nightlife
Downtown Denver is renowned for its vibrant dining and nightlife scene, providing various cuisine and entertainment options. If you're looking for a fine dining experience or a casual night out with friends, there's something to suit every palate and occasion. Indulge in contemporary American cuisine at
Rioja
, experience the award-winning modern cuisine at
Mercantile Dining and Provision
, or savor the flavors of Asia at
ChoLon Modern Asian
. The area is also home to a range of rooftop bars, craft breweries, and live music venues, providing endless entertainment options for residents and visitors alike.
Shopping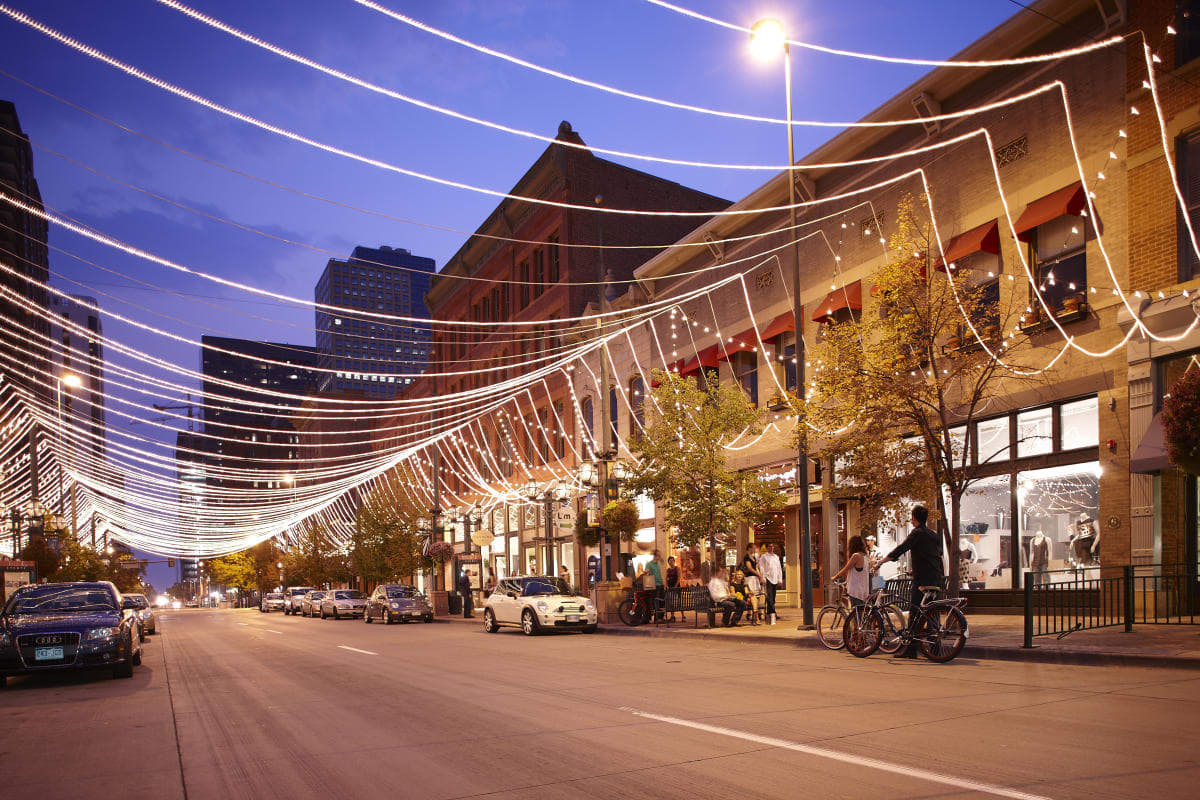 Photo courtesy of Visit Denver
Downtown Denver boasts a unique shopping scene, with a mix of luxury brands and local boutiques. Explore the historic
Larimer Square
, featuring Victorian architecture and a range of independent shops and galleries, or peruse the exclusive retailers at
Cherry Creek Shopping Center
. With so many options, residents and visitors alike can find the perfect place to indulge in a luxury shopping experience.
Arts and Entertainment
Denver's vibrant arts scene is centered in the downtown area, with an abundance of theaters, music venues, and galleries showcasing a range of talent. Visit the
Denver Center for the Performing Arts
to catch a Broadway show or opera performance, or head to the
Colorado Symphony
for a night of classical music. The city is also home to a range of festivals throughout the year, including the Denver Film Festival and the Colorado Dragon Boat Festival, showcasing the city's rich diversity and cultural heritage.
Outdoor Recreation
Downtown Denver provides easy access to outdoor recreational opportunities, with numerous parks and outdoor spaces located within the city limits. Take a stroll through the Denver Botanic Gardens, featuring an extensive collection of plants from around the world, or enjoy a picnic in Civic Center Park. The neighborhood is also near some of the best hiking and skiing destinations in the Rocky Mountains, providing endless opportunities for outdoor adventure.
Downtown Denver
Downtown Denver is a walkable urban environment, containing Denver's most influential locations such as 16th Street Mall, Union Station, and Coors Field. Residents spend their nights attending bustling Rockies games, dining at Denver's abundance of diverse restaurants, or discovering food trucks, street vendors and bars on 16th street. In the day, Denver's urban charm seen in locations like Union station contrasts with its many parks and rivers that incentivize outdoor activities like walking, biking and even kayaking.
Everything for Everyone
Downtown Denver has the most unique array of homes in Denver. From restored victorians, to chic townhouses, to hip apartment complexes, to luxurious condos, Denver has it all. Depending on location, residents can typically expect stellar walkability to restaurants, grocery stores and activities. For instance, Ballpark is a neighborhood formed from bricks reminiscent of Coors Field, combined with an avant-garde taste for style. It allows residents proximity to Coors FIeld and Denver's Union Station; a dream for baseball lovers. Denver contains many more neighborhoods catering to every demographic, and every lifestyle.