Welcome to Highlands
A sophisticated urban retreat with timeless elegance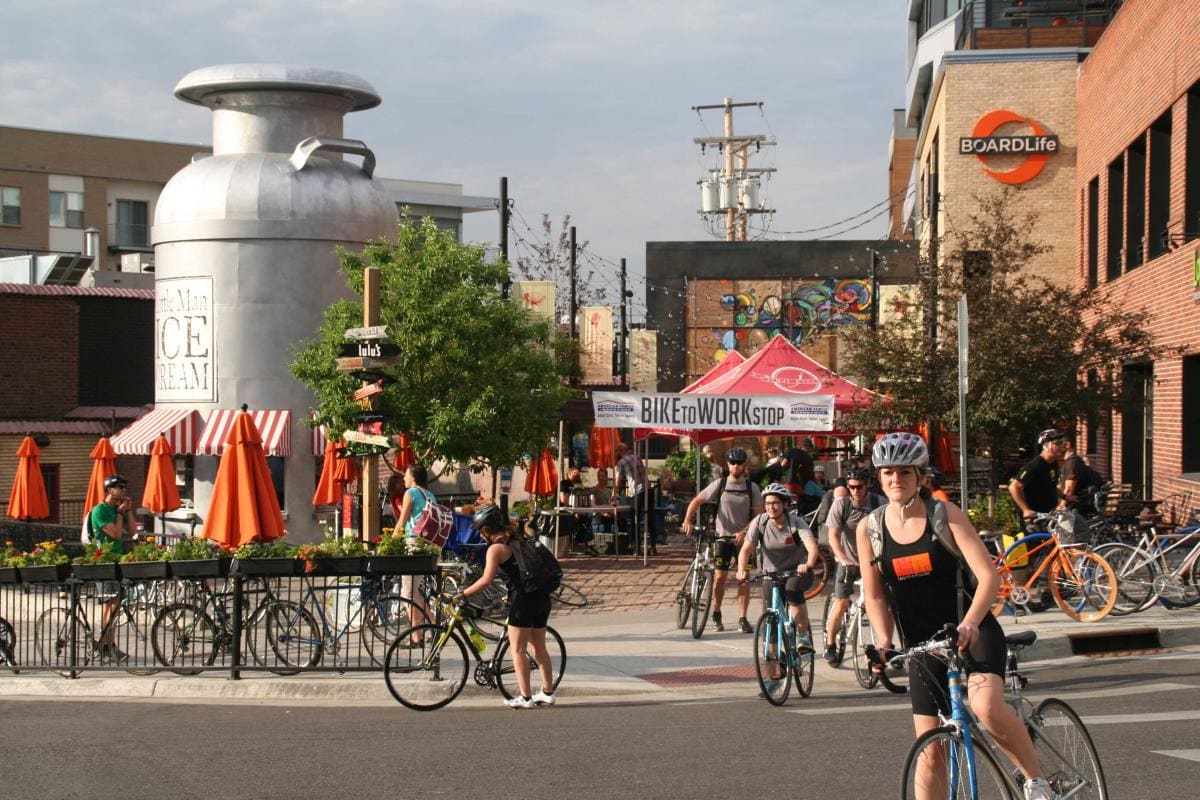 Photo courtesy of Visit Denver
Found in northwest Denver, Highland is a refined and vibrant neighborhood that provides residents with an exquisite blend of modern sophistication, historic charm, and an inviting community atmosphere. Highland is renowned for its wide array of gourmet dining, upscale local businesses, and elegant parks. Whether you're looking for a fine dining experience, a casual meal with friends, or a place to relax and enjoy the outdoors, you'll find it in Highland.
Highland also has upscale local businesses, including boutiques, art galleries, and specialty shops. And, of course, no discussion of Highland would be complete without mentioning its elegant parks, including Highland Park, known for its stunning views of the Rocky Mountains.
If you're looking for a luxurious urban experience with a touch of timeless elegance, Highland is the perfect place for you. Here's why Highland is one of the most desirable neighborhoods in Denver.
Housing Options
Highland is celebrated for its distinct architectural styles and wide range of housing options, seamlessly blending historic charm with contemporary design. From meticulously restored Victorian mansions and classic bungalows to modern townhouses and chic lofts, Highland provides an array of upscale living choices tailored to the most discerning tastes. This enchanting neighborhood provides residents with a unique and character-filled living experience in the heart of Denver.
Upscale Dining Scene
Highland's dining scene is a harmonious fusion of world-class flavors and innovative culinary creations, with numerous gourmet restaurants catering to the most refined palates. Savor authentic Mexican cuisine at
El Camino Community Tavern
, indulge in farm-to-table dishes at
Root Down
, or delight in the rustic Italian fare at
Bar Dough
. With its eclectic mix of upscale eateries, Highland's gastronomic offerings cater to both casual and sophisticated dining experiences.
Local Businesses
Highland boasts a flourishing local business scene, featuring a unique range of upscale shops, art galleries, and boutique stores, contributing to the neighborhood's sophisticated atmosphere. Support local entrepreneurs by perusing the curated collections at Wordshop, sipping craft coffee at Black Eye Coffee, or discovering unique luxury finds at the distinguished Highland Square shopping district. The abundance of refined establishments ensures there's always something to captivate your interest in the Highland.
Outdoor Recreation and Green Spaces
The Highland neighborhood delivers an abundance of lush parks and recreational areas, providing residents with serene spaces to enjoy the outdoors. Unwind with a leisurely stroll through the picturesque
Sloan's Lake Park
, play a game of tennis at
Berkeley Lake Park
, or simply relax in the serene green spaces of Highland Park. The neighborhood's commitment to maintaining green spaces allows Highland residents to enjoy a well-balanced urban lifestyle.
Cultural Experiences and Events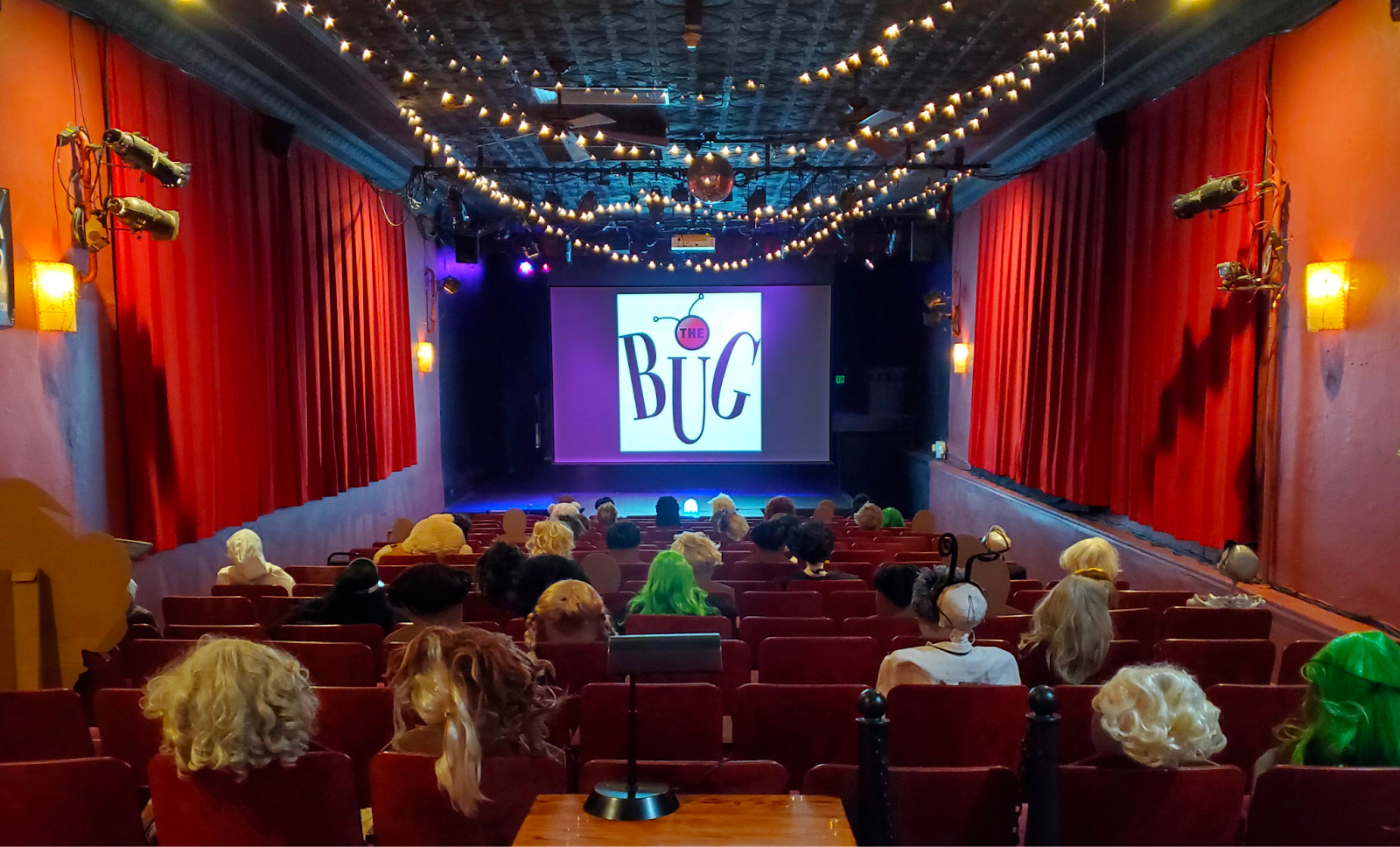 Photo courtesy of The Bug Theatre
Highland is dedicated to fostering a thriving arts and culture scene, with numerous galleries, theaters, and event spaces that provide residents with enriching experiences. Attend art exhibitions at galleries such as
Tenn Street Coffee & Books
or
The Bug Theatre
, or participate in annual community events like the Highland Street Fair and the Tennyson Street First Friday Art Walk. Highland's passion for nurturing the arts creates a dynamic and engaging atmosphere that complements the neighborhood's luxurious urban vibe.
Accessibility and Connectivity
Imagine living in a neighborhood that has a prime location, seamless access to downtown Denver and surrounding neighborhoods, and a welcoming community atmosphere. Highland also perfectly blends modern sophistication, timeless elegance, and a welcoming community atmosphere. You'll find everything you need in this sophisticated neighborhood.
With its convenient proximity to Interstate 25 and Speer Boulevard, as well as access to bus and light rail services, Highland provides a well-connected urban living experience. You can easily explore the best of Denver and beyond.
Highland
Looking over Denver's cityscape, Highland is a historic, yet chic neighborhood juxtaposing cutting-edge architecture with properties dating back to the 1800s. Many residents are drawn in by beautiful bungalows, queen annes, and cottages restored to perfection. The vibrant selection of homes matches the neighborhood's rich population of local businesses.
Highland Square
Local restaurants are mixed into a colorful array of independent businesses and jazzy boutiques. After dining at a variety of sparkling restaurants catering to both casual and special outings, residents and visitors are met with walkable shops containing anything from one-of-a-kind gifts to the trendiest fashion pieces. Further encouraging excursions, the square hosts many events such as the Highland Fair and fresh farmers markets.
LoHi
LoHi, meaning the Lower Highland, is brimming with art, eats, and modern architecture. Residents spend their nights dining in the most unique restaurants that Denver has to offer and taking in LoHi's famous city view from its popular rooftop bars. In the day, its walkability shines, by directly connecting to Downtown Denver through the Highland Bridge.
Old Made New
Highland offers the perfect home for any resident. Whether looking for a classic Victorian, a single-family cottage, or even a hyper-modern loft, neighborhoods in Highland act as an attractive medley of home history reaching all the way to the present.