When you are looking to start the process of selling your home, you want to impress as many potential buyers as possible. By staging your home, you will remove your personality and allow potential buyers to see themselves living in the home. Continue reading for five ways to impress home buyers with your home staging.
1. Declutter and depersonalize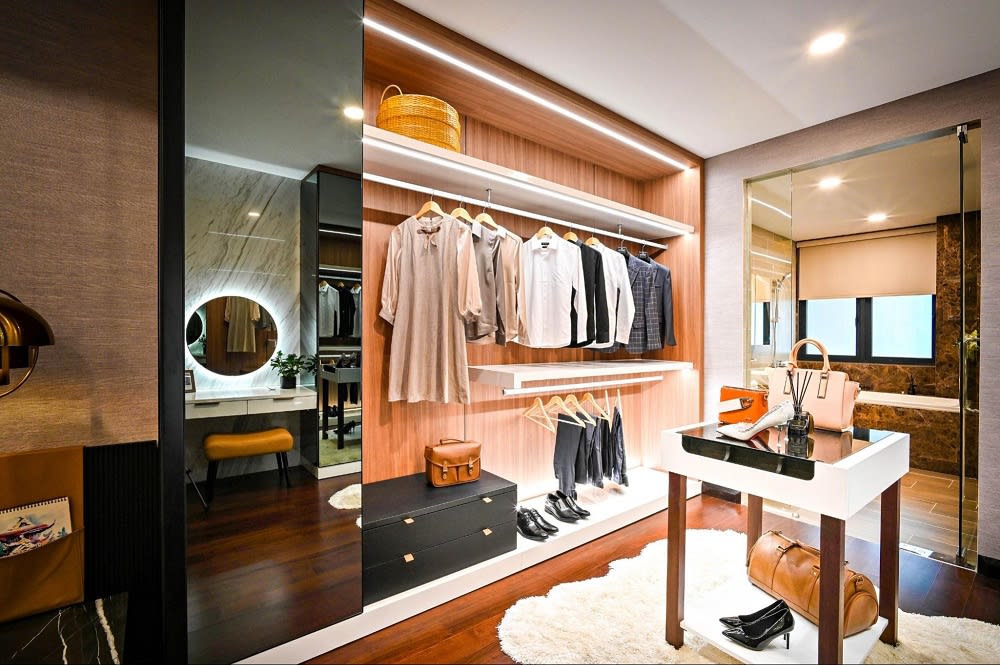 The first step to staging your home to impress potential buyers of houses in Cherry Creek Denver is to
declutter and depersonalize
your spaces. You will want to take this time to take down any personal items like photos or unique artwork. While you want your home to feature your personality while you are living in it, you want it to look as depersonalized as possible when trying to sell. Invest in a temporary storage unit, or ask friends and family if they can temporarily store some items for you. You won't want to store all of your items within your home, as even organized totes will make closets, garages, and storage spaces look smaller than they are. You could use this time to minimize the items that you own by sorting through expired food lingering in the back of the pantry or donating old toys and clothes that your kids no longer use.
2. Deep clean
After you have decluttered and depersonalized your home as much as possible, you will want to take the time to
deep clean
. You may think you regularly clean everything, but potential buyers of Cherry Creek Denver homes will look into every corner and crevice in the home. Start in your kitchen by wiping down all of the cabinets and countertops. You will want to move your appliances, like your refrigerator and stove, and make sure you clean the floor and walls that are usually covered. Next, you will want to clean the bathrooms. Make sure you get behind the toilet and underneath the sink. Clean the floors, and don't forget the grout lines. Make sure any personal items that remain are as minimal as possible and stored neatly in one place. When you're in the process of deep cleaning, don't forget about your utility closets and storage areas. Clean the garage and basement floors and wipe down all of the walls. Wash all of the windows throughout the house, even in the basement, attic, and garage.
3. Stage the three most important rooms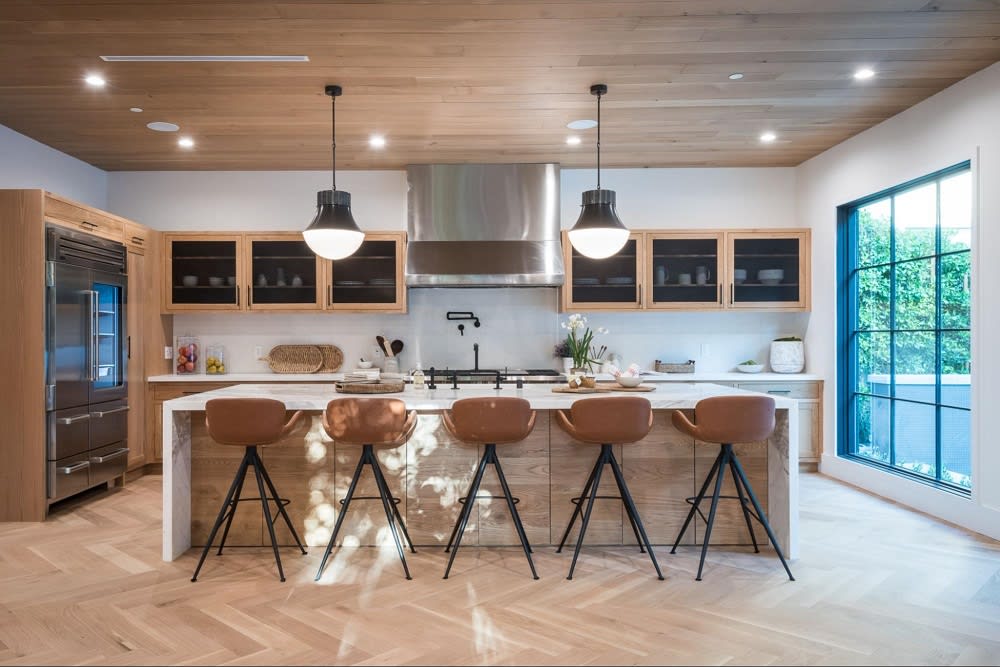 The three most
important rooms to stage
are the living room, kitchen, and master bedroom. These three rooms will greatly impact potential buyers viewing houses in Cherry Creek, Denver. You will want to consider painting the space with a neutral tone and decorate with fresh flowers and greenery. If your living room is small, you will want to keep the windows uncovered to let in as much natural light as possible. Rearrange the furniture to make it seem like a large space for family gatherings that the future owner may hold.
Next, you will want to move on to the kitchen. Consider updating your appliances to stainless steel, and update your cabinets and drawers. Add a fresh coat of paint and consider replacing the cabinet and drawer handles. Make sure the countertops are empty, but consider adding fresh flowers, a bowl of fresh fruit, or an open cookbook. If you have a small kitchen, make it look larger by staging an eat-in table and chairs with a couple of place settings.
Finally, you will want to stage the master bedroom. Start by making the bed and adding throw pillows and blankets to add color. While you want some color in the bedroom, make sure you don't try to show a themed bedroom that may turn away potential buyers. Make sure your closets are as decluttered as possible in the master bedroom because you want to show off the amount of storage space that the new owner will have. As with the living room, if this space is small, use as much natural lighting and natural colors to make it look larger.
4. Stage the outside of your home
Once you're happy with the inside of your home, you will want to
stage the outside
. The rule of decluttering and deep cleaning applies to the outside of your home, too. Put away any toys, gardening equipment, and trash cans that are lingering. You may like your unique garden gnome sitting by the front door, but it may be a turn-off to potential buyers looking at houses in Cherry Creek, Denver. Take the time to pressure wash your sidewalks and siding, and clean out the gutters. Take this time to make sure your landscaping looks nice and not overrun. Trim back shrubs and trees, and make sure that any garden beds are weeded and uniform. Consider adding a fresh layer of mulch to your gardens. If you need to add a pop of color to your outdoor space, consider planting some seasonal flowers.
If you have the space, consider turning your backyard into an extension of the inside of your home. Potential buyers looking at Cherry Creek, Denver homes may want to see themselves fully utilizing the backyard to entertain and relax. Depending on the space you are working with, consider adding some bistro seating or a firepit surrounded by chairs.
5. Staging on the day of a tour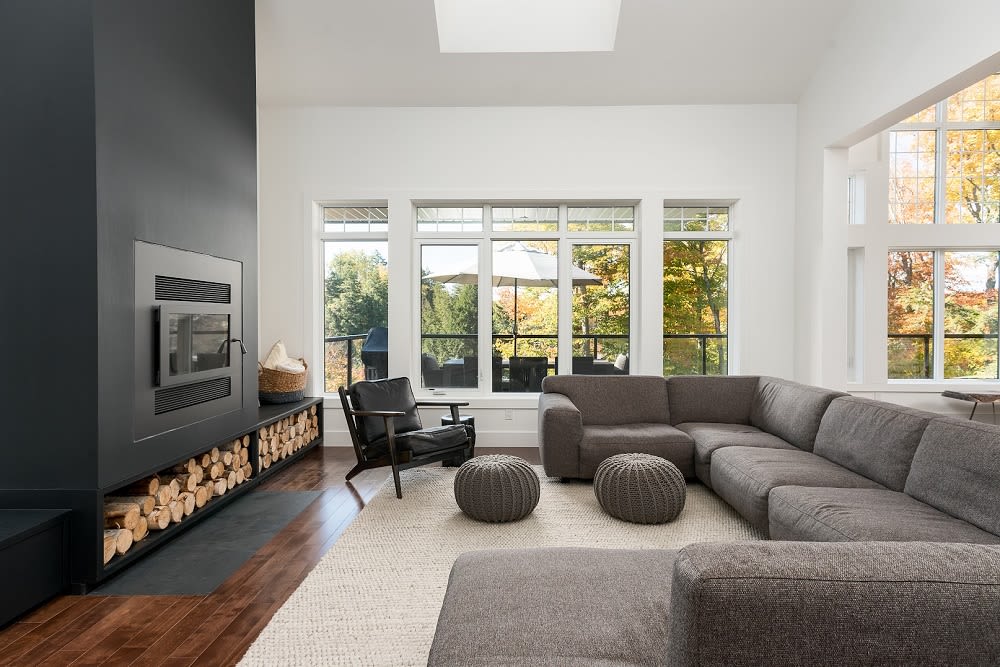 Now that the inside and outside of your home are staged, you are ready to start scheduling tours. There are several things that you can do on the day of a home tour to impress home buyers. When people are looking at Cherry Creek Denver homes, they are not just looking at the homes. They are experiencing them with their
five senses
. You will want to make sure that you engage all of the senses in order to make the best impression.
Turn on any accent lights that will light up dark corners in hallways or interior rooms. Keep your blinds and curtains open to let in as much light as possible. Add inviting sounds to your home by utilizing soft music or the sound of water splashing in a fountain throughout your house. This will also reduce, but not eliminate, the sound of traffic coming in from outside.
Keep scents throughout your home light and fresh. Grind part of a lemon in your garbage disposal to give your kitchen a fresh, citrus smell. Make sure you neutralize any harsh odors that are left over from pets, cooking, or smoking. For the sense of touch, make sure you keep air conditioning or heat at a comfortable temperature for showings. If you are showing your home on a cold day and have a fireplace, consider turning it on during the showing.
Taste is probably going to be the most difficult sense to engage. While people touring your home won't eat the cookies you have on the counter, leaving them out will make them think about using the kitchen to do their own baking.
Listing houses for sale Washington Park, Denver
When you are ready to stage and sell your home, you will want to work with a professional agent that is passionate about real estate, has high-quality reviews, and loves helping clients sell their current homes or find their dream homes.
Alex Rice
has been passionate about real estate since the beginning of his career and has unbeatable local market expertise. He will keep your interests at heart and will help you market your home to the right audience and use his savvy negotiation skills to secure a maximum return. Reach out to Alex directly when you are ready to sell your home.