The biggest draw of the mile-high city for tourists and residents alike is the beautiful views of the Rocky Mountains. Denver is a thriving city located within America's largest mountain range. People come from far and wide not just to enjoy the city, but to hike to the snow-capped peaks and look over the horizon.

If you're planning on buying in Denver, you'll want to consider your home's proximity to the mountains that make this town the envy of every outdoorsman and skier in the world. The two best neighborhoods in Denver that allow for luxury city living and close proximity to the Rocky Mountains are Cherry Creek and Washington Park.

Cherry Creek Denver real estate and Washington Park Denver real estate are both located in the heart of Denver but have great access to the highways that will take you to the tops of the picturesque Rockies.
Enjoying the Rocky Mountains
Why is it so important to have easy access to the nearby mountains? If you're buying Denver real estate as a second home or a vacation home, odds are you want to enjoy all the mountain activities and want to be able to get to them as quickly as possible. Much of the best skiing in the world is located just outside of Denver, but driving up the mountains to get there can take some time. You don't want to be spending your time stuck in traffic when you should already be on the slopes.
Echo Mountain Resort
is a great place to visit if you're just getting into skiing. It's located
just 50 minutes
away from downtown Denver and is a great place for skiers of any skill level. According to their website, "a lot of first-timers and beginners have had a great time at Echo… we are a mostly intermediate mountain." If skiing sounds a bit too extreme for you, they also offer tubing. Guests of all ages will never forget the feeling of flying across the white powder on the side of a mountain.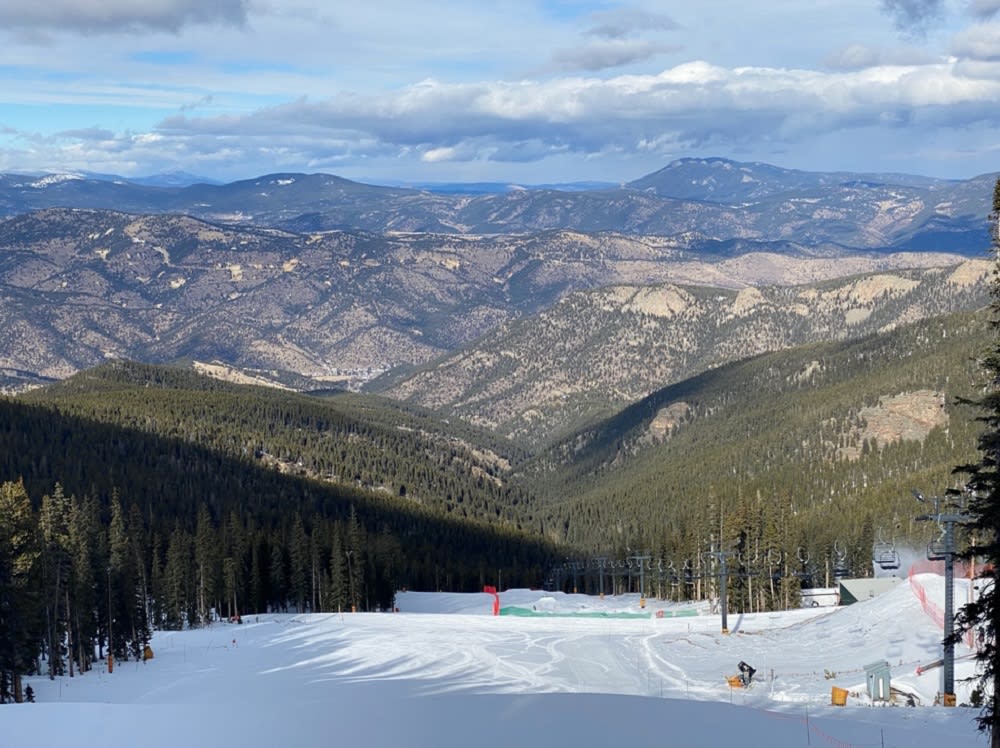 Credit: Colorado Ski Country
For more experienced skiers, there's Arapahoe Basin Colorado. Nearly three-quarters of their slopes are at least a single black diamond in difficulty, making this resort an experienced skier's dream. At just an hour and 11 minutes outside of Denver, it's easy to drive to this resort that is over 13,000 feet above sea level. (That's more than two and a half miles, in case you were keeping track.) Enjoy the extreme slopes and incredible views for longer than you might expect — Arapahoe Basin Colorado has been known to be
open for skiing
on the Fourth of July.
Buying Cherry Creek Denver real estate
Cherry Creek is a neighborhood located on the southeast side of Denver. It's located on the opposite side of the city from the mountain range but away from downtown, allowing for easy access to the highways and mountain activities. Conveniently located a few blocks from both 6th Ave., which can take you out of town going west, and I-25, which takes you south, Cherry Creek Denver real estate allows you to enjoy city living without having to navigate difficult city streets on your way to enjoy nature. You can be at Pike-San Isabel National Forest in under an hour or at Pike's Peak in just over two.
Cherry Creek Denver real estate is not only in a great location, but it's also a great investment. The values and median sales prices of Cherry Creek Denver real estate are "
significantly higher
than the median sales prices in Denver," making Cherry Creek one of the most in-demand neighborhoods in the city. Whether you're looking to buy a brand-new home or condominium or a renovated home built during the Gold Rush, Cherry Creek has the home for you.
Buying Washington Park Denver real estate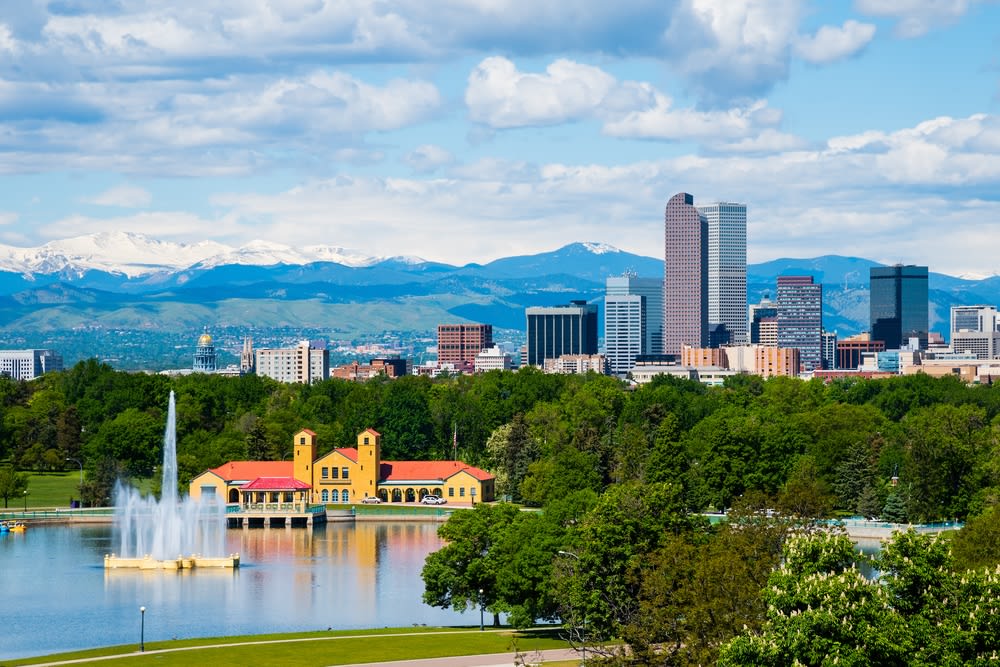 Washington Park is another Denver neighborhood that's located just south of Cherry Creek and allows for the same easy access in and out of the city. The neighborhood is located right next to a park of the same name that contains not one, but two lakes. When you buy Washington Park Denver real estate, you won't have to leave the city to enjoy nature. Just stand on your balcony and enjoy the green fields, birds chirping, and light reflecting off of Smith Lake.
Washington Park Denver real estate, much like Cherry Creek, is valued higher on average than the rest of Denver. The Denver housing market tends to fluctuate, but the values of homes in this neighborhood look to be trending slightly upward. Over the last five years, the median sales price has peaked at $1,625,000 and is currently at $1,202,500. That leaves plenty of room for your Washington Park Denver real estate to gain value and ensure that you're making a good return on your investment.
Cherry Creek and Washington Park are two of the nicest and most affluent neighborhoods in Denver. They will constantly be in demand, which means the values of these homes will increase over time. They offer a convenient location but are also somewhere you'll enjoy spending your time. There are always
festivals and events
going on in the area. Enjoy live music at the South Gaylord Days Block Party before heading out of town for an exhilarating hike through nature.
If you're ready to buy either Cherry Creek Denver real estate or Washington Park Denver real estate, reach out to experienced local agent
Alex Rice
for expert guidance. He knows the area intimately and will help you find your Denver dream home that will allow you to enjoy downtown while also skiing and hiking as often as you want.
*Header Credit: 5280 Magazine