Families buying a new home in the Denver area will be pleased to know that there is a wide choice of excellent public and private schools available, from kindergarten through high school. The major public school district is Denver Public Schools, which has more than 200 schools and around 90,000 students. The seven-county metro area has a total of 20 school districts. Additionally, more than 100 private schools offer excellent education.

When families are house hunting in the many wonderful neighborhoods in the Mile High City and the surrounding suburbs, they should research Denver schools their children can attend. One benefit of working with an experienced real estate agent is that they will know each area and can even help you narrow down your choice of homes so you are near a school that you think might be the best fit for your child.
Understanding SchoolChoice
Families interested in buying Denver real estate who plan to send their children to public schools benefit from understanding
SchoolChoice
. The SchoolChoice system was established because officials felt it was important that all families should have access to the schools they feel will be best for their children regardless of their address. Many families are pleased with the schools their children have been assigned to.
There are several enrollment zones, and each has several schools. All students living in a zone are guaranteed enrollment at one of the schools in the zone, although it might not be at the school closest to their home. Students can either choose to attend their assigned school, or they can apply to attend other schools, even outside their district. The SchoolChoice application window is from mid-January to mid-February, allowing families who have purchased Denver real estate to rank their top school choices. DPS works hard to match students with their preferred schools.
Elementary schools
Challenge School in Aurora is a magnet school that has an enrollment of nearly 550 students in prekindergarten through eighth grade. It routinely places extremely high among all schools in the state for overall test scores, particularly in math and reading/language proficiency.

Dennison Elementary School is located in Lakewood. This is another top-ranked school where students place among the very top in the state in overall test scores, including reading proficiency and math proficiency. It has an enrollment of around 625 students in kindergarten through sixth grade.

Polaris Elementary School near downtown Denver is an arts-integrated magnet school that offers education for grades 1-5 and has an enrollment of about 330 students. Like the other top-ranked elementary schools, its students routinely rank highly in the state for overall proficiency, with a focus on math and reading proficiency.
Middle schools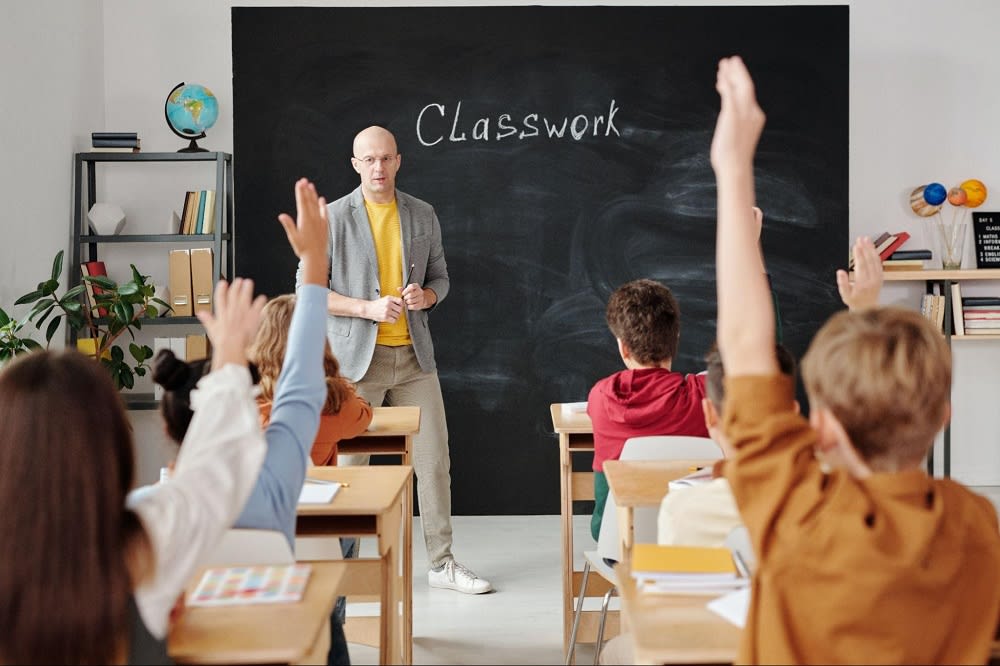 Hill Campus of Arts and Sciences is located in the heart of the city and has an enrollment of nearly 700 students in grades 6-8.

Hamilton Middle School on Denver's southeast side is one of the largest middle schools in the area, with more than 800 students in grades 6-8. It is an International Baccalaureate World School.

Lake Middle School, just west of downtown, has a wonderful urban setting and an enrollment of more than 300 in grades 6-8.
High schools

D'Evelyn Junior/Senior High School on Denver's southwest side is known for effectively preparing students for college. Students are encouraged to take Advanced Placement coursework and exams, and the participation rate is high.

Denver School of the Arts is just east of downtown and also has a high AP participation rate. The rankings are based on the school's performance on state-required tests, graduation, and overall preparation of students for college.

Denver East High School is just south of City Park and began as Denver's first school in 1859. It has been at the current site since 1925. It has more than 1,000 students and a student/teacher ratio of about 20:1.
Private schools
Many private Denver schools offer education for kindergarten through high school. Among them are Colorado Academy and Dawson School. There is also a large selection of religious-affiliated schools that offer faith-based education and have high admissions and academic standards. Denver also has charter schools that have different standards than state schools.

Graland Country Day School is a non-sectarian school offering private education for kindergarten through eighth grade. The school strives to instill strong character and intellectual excellence through its challenging academics. It also has arts, athletics, and many other activities.

International School of Denver is a multicultural, multilingual school that offers preschool through eighth-grade education. It is a globally focused, non-sectarian school that develops learners to become bilingual. The pre-K through fifth graders learn French, Spanish, or Chinese, while the middle school for sixth through eighth grades is an authorized International Baccalaureate (IB) World School. There are also travel opportunities.

Denver Academy is a private school in Denver, offering education from second grade through high school. It was founded in 1972, and its quality education is recognized internationally.
Hire a great agent
These are just some of the many schools in Denver. When you're ready to begin your search for luxury Denver real estate, partner with top-producing agent
Alex Rice
for the best client services in the region. Alex is familiar with the area and can give you the insight to make sure you find a home in the perfect location for you.