If you've just moved to the Denver area or are planning to in the future, you're in for a treat! This vibrant city has something for everyone. But what should you do during your first week here? Check out our recommendations — from stocking up on groceries to the best hangouts in Denver.
Stock your cupboards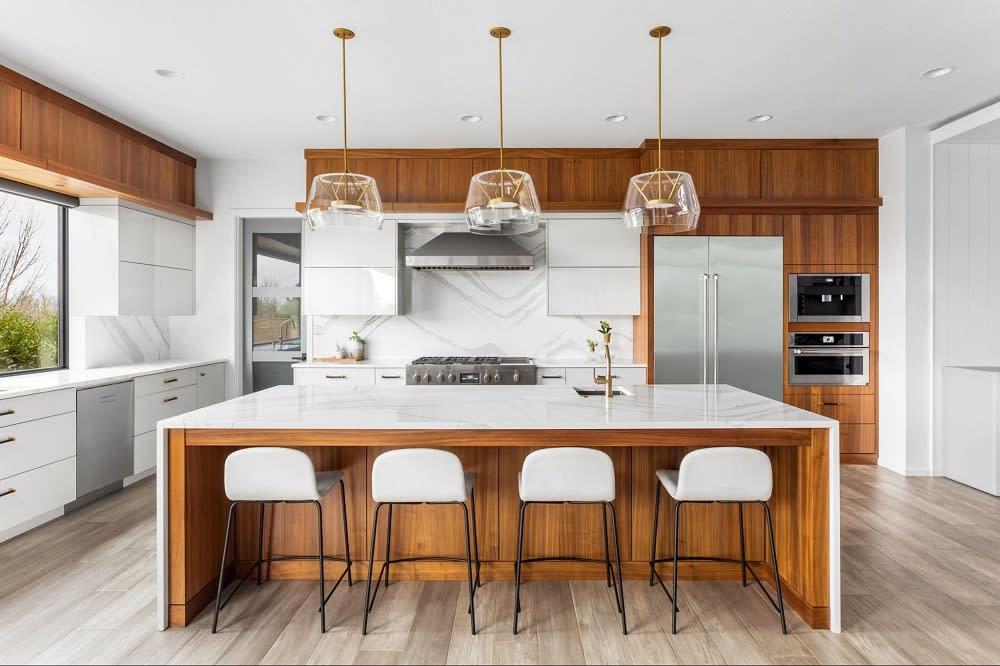 After finding your dream home amongst Cherry Creek Denver homes for sale or homes for sale in Cherry Creek North, one of the first things you'll want to do is stock your cupboards, fridge, and freezer! Head to
Whole Foods Market
to get your produce, cleaning supplies, and other groceries. To stock your wine fridge, head to
The Vineyard Wine Shop
. Once you've obtained your groceries and have put them away, you can jump straight to cleaning the new property from top to bottom or whipping up a meal in your new kitchen.
Decorate
Another thing you should do upon your first week in your newly purchased Denver home is unload your furniture and decorate your space. After you've finished setting all your belongings in their new home, you may notice empty spaces and need an additional chair, lamp, or wall decoration to help the room look balanced. To fill these spaces, check out the local
home furnishing
stores such as
Show of Hands
,
The Levory Home & Gifts
, or
Interior Define
.
Spend some time in nature
Denver is a fantastic place to enjoy the great outdoors. And, since you just moved here, what better way to explore your new surroundings than by visiting one of the many nearby parks?

Washington Park
If you enjoy lakeside gardens,
Washington Park
is a place you won't want to miss. With two gardens and two lakes, this park sprawls across over 150 acres and offers a recreation center, picnic shelter and tables, a path for cyclists and pedestrians to enjoy wandering around the lakes, and more.

Denver Botanic Gardens
The Denver Botanic Gardens
has two locations and makes for a great way to enjoy nature during your first week in Denver. New residents can explore the grounds and see what kinds of plants thrive in Denver's climate so that they can take those ideas to spruce up their property's landscaping.
The Chatfield Farms location covers 700 acres and is a working farm and native plant refuge that welcomes visitors year-round and hosts multiple events. The gardens at Chatfield Farms include the riparian demonstration garden, prairie garden, and more. Chatfield Farms has a butterfly habitat in the summer and hosts its popular summer lavender festival. Attendees can purchase locally-made lavender goods, check out the dye garden, and enjoy educational programs and live music. Another popular attraction at Chatfield Farms is the corn maze, which is available from mid-September through the end of October.


The York Street location covers 24 acres and has multiple gardens for guests to explore, including the cactus and succulent house, dryland mesa, ornamental grasses garden, the Bill Hosokawa Bonsai Pavilion, and Tea Garden, and many more. For a calm and contemplative location to enjoy the gardens, check out the Scripture garden or Monet pool. If you are an avid gardener yourself, you won't want to miss the fall plant and bulb sale.

Confluence Park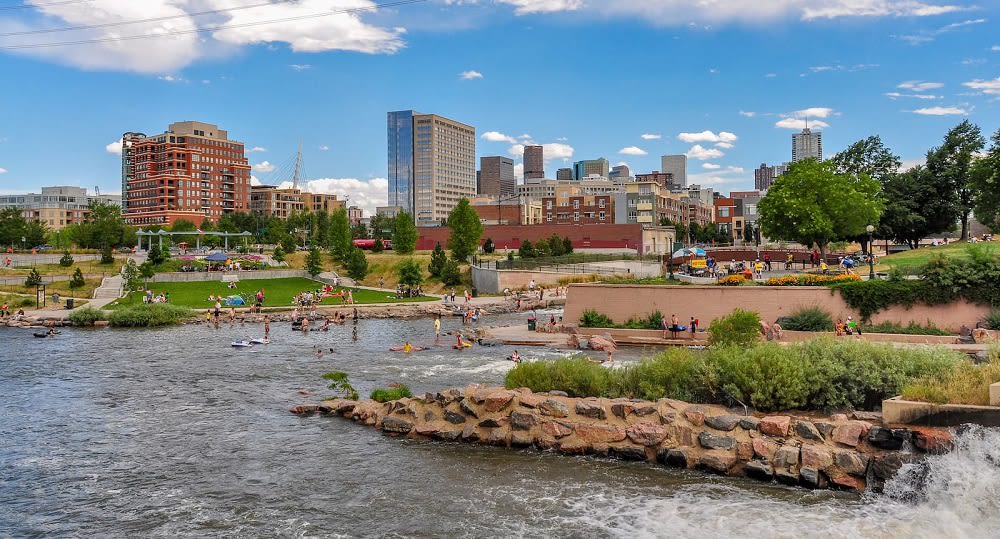 Photo courtesy of Uncover Colorado
Confluence Park
is located where Cherry Creek joins the South Platte River. Residents particularly appreciate the dog park, where their four-legged family members can play off-leash, and the riverside trails, which are great for a stroll with your pet.
Play tourist and explore local museums
Moving to a new location can be an exciting time, and one of the best ways to get to know your new surroundings is to explore like a tourist. Visit some of the local museums like the Denver Art Museum and the Denver Museum of Nature & Science.

Denver Art Museum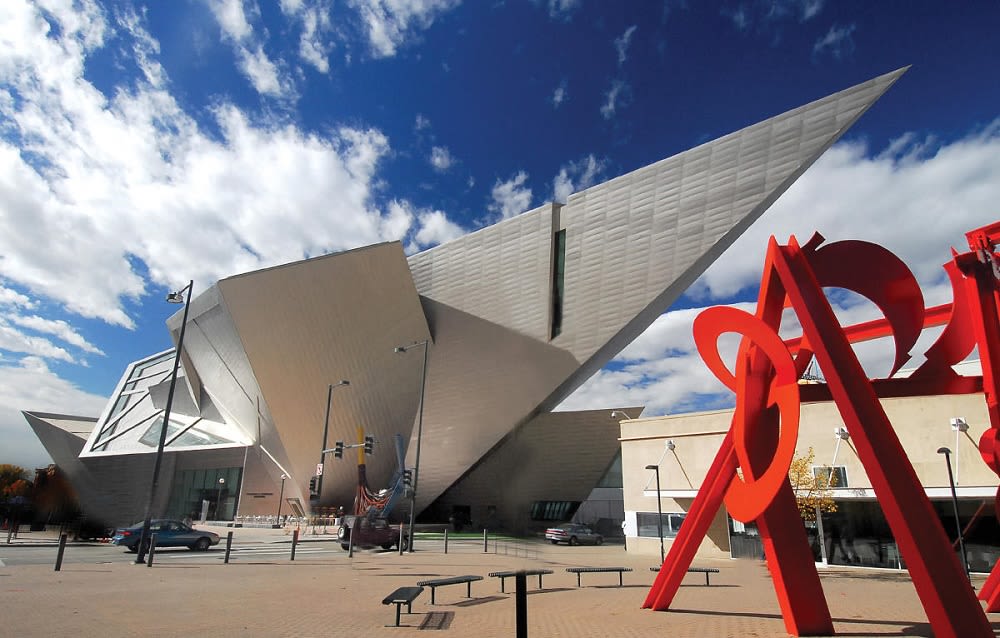 Photo courtesy of Visit Denver
The Denver Art Museum
is one of the largest art museums between California's coast and Chicago, Illinois. The Denver Art Museum is always hosting new exhibitions along with its 12 major collections and has been around since the early 1890s, when it was known as the Denver Artists' Club. If you purchase an available property among Cherry Creek Denver homes for sale and homes for sale in Cherry Creek North, you'll always have access to the museum's treasures, including the iconic art of the ancient Americas collection, and the European and American art before 1900 collection.

Denver Museum of Nature & Science
The Denver Museum of Nature & Science
should be on your list of places to visit during your first week in Denver! The first collection for this museum comes from Edwin Carter's study of Rocky Mountain fauna starting in the late 1860s. The collection moved to Denver from Breckenridge, and the Colorado Museum of Natural History opened in 1908. The museum was renamed the Denver Museum of Nature & Science after 50 years of welcoming visitors. During your visit, check out the museum's permanent exhibitions, like the Egyptian mummies, wildlife halls, or the gem and mineral collection. The museum also has a variety of rotating exhibits, an Imax theater, and planetarium shows.
Regardless of when you move to Denver, your first week should be filled with exploring your new neighborhood, getting to know the city, and having some fun! Welcome to Denver! If you have not yet moved, check out Cherry Creek Denver homes for sale and homes for sale in Cherry Creek North. Cherry Creek is one of the most popular places to live in Denver, and for a good reason! This central location is home to great shopping, restaurants, parks, and more. If you're interested in moving to Cherry Creek or another nearby neighborhood, contact local agent
Alex Rice
for assistance navigating Denver's real estate market.
*Header Photo courtesy of Architect Magazine