Denver is one of the most desirable cities in the United States, with a combination of natural beauty, relaxed culture, and an abundance of Rocky Mountain activities. It's this close access to nature that makes Denver especially popular with real estate investors, who enjoy an urban lifestyle during the workweek, with weekend trips into the mountains. As a city, Denver has dedicated a lot of civic funds to maintaining its public green spaces, and homes near these parks are especially popular with buyers. Below is your guide to some of the best parks in Denver.


Washington Park
In South Central Denver is Washington Park, or "Wash Park," which is a spacious local favorite. Located in one of the city's most desirable neighborhoods, Washington Park spans 155 lush acres. The lawn is large and flat, making it ideal for picnicking, reading under a shady tree, or playing team sports (volleyball is particularly popular here). This Denver park also has two flower gardens — one of which is an exact replica of George Washington's gardens at Mount Vernon. You'll also find two ponds, which are ideal for kayaking and paddleboarding. The park's outer loop provides 2.6 miles of great biking and jogging.
Confluence Park
Confluence Park stands out among other great Denver parks. This picturesque downtown escape is where Cherry Creek and the South Platte River merge, providing patrons with a serene spot to cool off in the warmer months. The Riverfront Park trail system also runs through Confluence Park, which means you can bike along the water. It's important to note that this trail is bike-only. If you do want to walk, run, or play, Confluence Park has plenty of large green spaces for stretching your legs and playing Frisbee. If you're looking for a more adventurous activity, head to Confluence Kayaks, where you can rent kayaks, canoes, and stand-up paddleboards. This Denver park has something for everyone.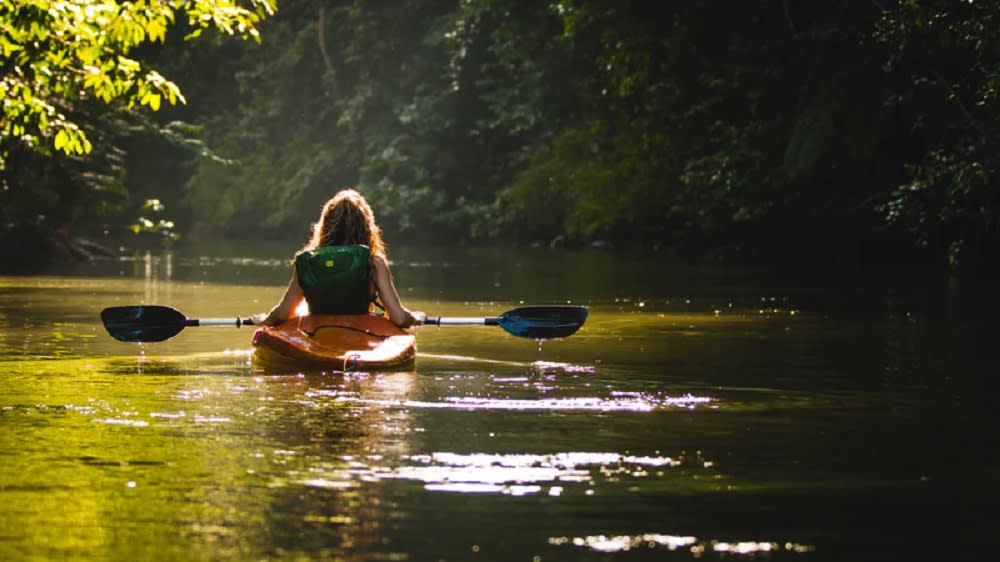 Cheesman Park
Cheesman Park is a historic green space with a storied past. Built on a former cemetery, Cheesman Park is bordered by private residences on all sides and centered around the park's beautiful green lawn, which features a neoclassical pavilion. The pavilion was built in 1910 and was once called Denver's "Temple in the Sun." The fountains just below the pavilion help to maintain this park's tranquil vibe. Cheesman Park has shaded areas for cooling off in the warmer months, as well as some of Denver's most popular jogging trails. During the summer, Cheesman Park hosts outdoor movie nights. The park also borders the Denver Botanic Gardens, which are a Denver must-visit.
City Park
City Park is Denver's largest municipal park, spanning over 330 acres. Thanks to its wide, flat areas, City Park is a hotspot for sports. You'll see people play everything from soccer to tennis, to football. Also, be sure to check the park's events schedule before visiting City Park. Every summer, City Park hosts a Sunday concert series called City Park Jazz. There are also two ponds, which are great for fishing, kayaking, paddleboarding, or other water activities.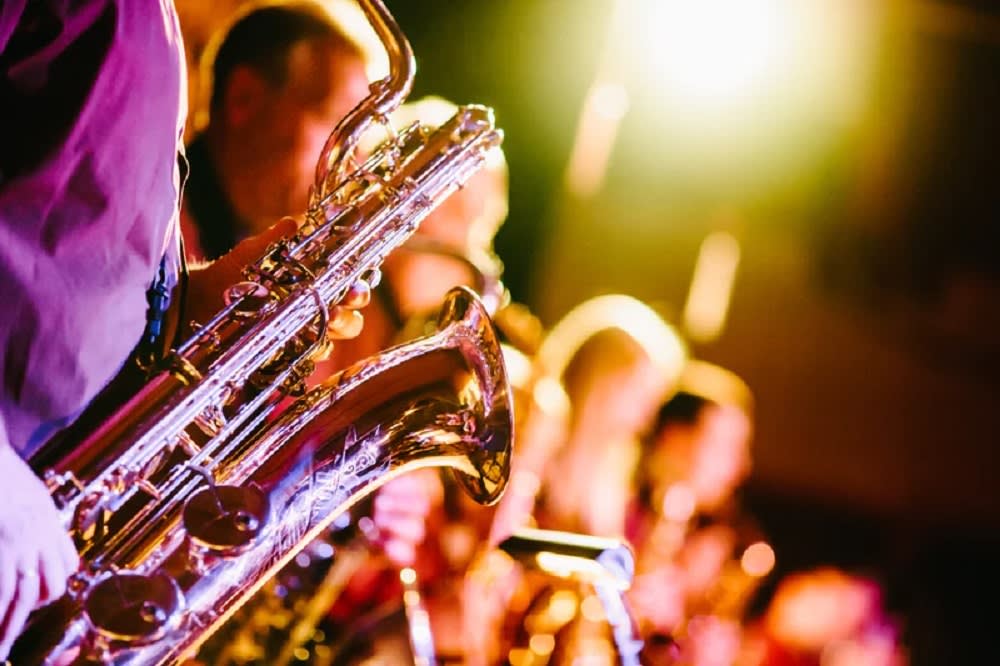 Sloan's Lake Park
Sloan's Lake Park is a water lover's paradise. Sloan's Lake is the biggest body of water in the city and offers plenty of water sports opportunities. Take jet skis, kayaks, canoes, and paddleboards out onto the water for a day of summer fun. Sloan's is also the site of the Colorado Dragon Boat Festival, which aims to promote the "culture, contributions and accomplishments of Colorado's Asian American and Pacific Islander (AAPI) communities". In addition to the lake, Sloan's Lake Park has two playgrounds, tennis courts, basketball courts, athletic fields, and walking trails.
Central Park
Central Park is known for its picturesque views of the Rocky Mountain sunset. It's the third-largest park in the Denver area and is located in a suburban neighborhood of the same name. The park consists of wide-open green spaces, rolling hills, and several picnic benches. The park features paved pathways perfect for walking or jogging and a large green space with ample room for picnicking or play.
Green Mountain Park
If you're willing to venture slightly outside of Denver, then Green Mountain Park is a worthwhile option. This park boasts 2,400 acres of open space, giving you an expansive environment to explore. You can bike or hike to the park's hilltop, which has a summit of 6,800 ft. and boasts beautiful views of the mountains and surrounding areas.
Red Rocks Park
Red Rocks Park is a quirky Colorado favorite. Located at the foothills of Morrison, this park is known for the natural acoustics created by its rock formations. The stunning views and the park's amphitheater make Red Rocks a one-of-a-kind venue for major concerts and movie series. The park is only a short journey from Denver, making it an easy day trip destination.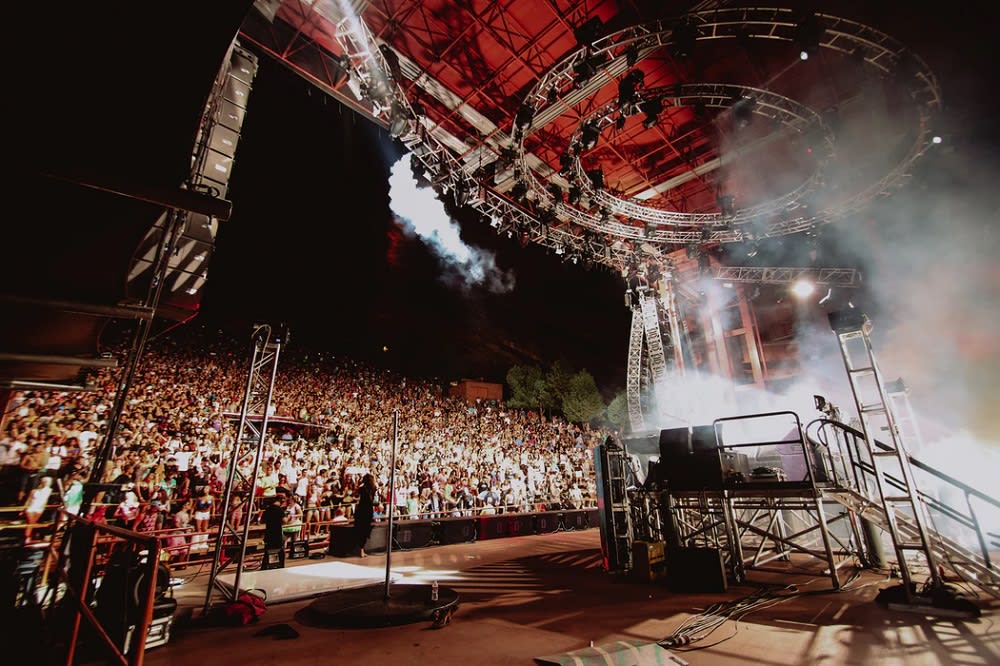 Stapleton Off-Leash Dog Park
Denver has several dog-friendly parks, which are perfect for spending quality time with your pup. The Stapleton Off-Leash Dog Park is a large, sandy area, which offers a joint-sensitive surface for dogs who love to run and play. There's also a water fountain for those hot summer days.
Lowry Dog Park
Lowry Dog Park is a great option for those wanting to keep their dogs around pups of their own size. Lowry divides the park into separate areas for small and large dogs. There's also an agility area for dogs to practice obstacle training. This is an ideal spot for high-energy dogs who need a good workout.

Let Alex Rice be your trusted, local guide if you're hoping to relocate to Washington Park, Cherry Hills, or any other Denver neighborhood. With both expertise and dedication to excellent customer service, Alex and his team are honored to help you find your Denver dream home.