Are you planning to work with a Cherry Creek, Denver, real estate agent to buy a home and relocate to the Denver area? If Denver will be your new home, you've made a great choice as this exciting and vibrant city is continually growing and improving. No matter what your interests, stage of life, or career you hope to pursue, Denver is full of viable options. Here's everything you need to know about this Colorado metro before you make the move.


The real estate market favors the seller
Haven't purchased one of the Cherry Creek or Wash Park houses for sale yet? The Denver-area real estate market, like much of the country, is experiencing high demand as people yearn for their forever homes. Considered an "extreme sellers market" throughout much of the summer in 2021, the Denver market faced skyrocketing housing prices and a steep demand for homes. But look around! Denver's outstanding natural amenities, high quality of life, and breathtaking views are highly coveted, and it's no wonder that properties in this bustling city are hot on the market.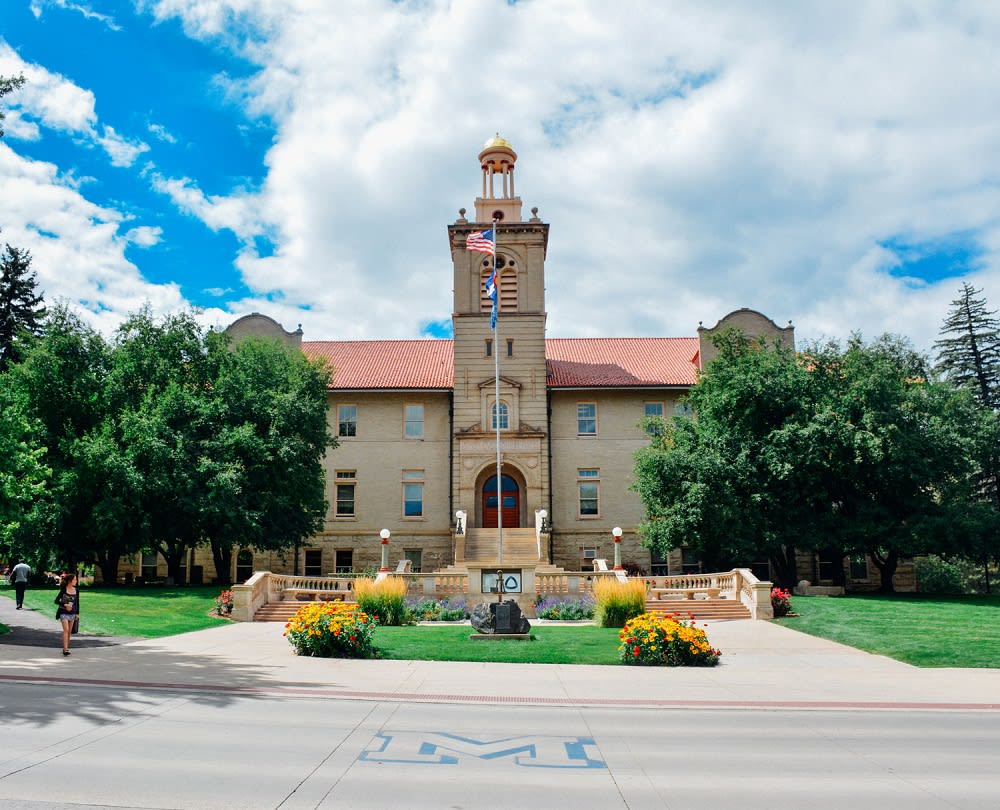 Photo courtesy of Colorado School of Mines
The schools are top-notch
If you have school-age children and plan to purchase Washington Park or Cherry Creek townhouses for sale, you'll be pleased to know that several school districts in the area have been nationally recognized as some of the best in the country. These include the school districts in Cherry Creek, Boulder Valley, and Littleton. If you intend to seek higher education in the Denver area, you'll also have a number of options, such as the Colorado School of Mines, The University of Colorado Boulder, and Regis University.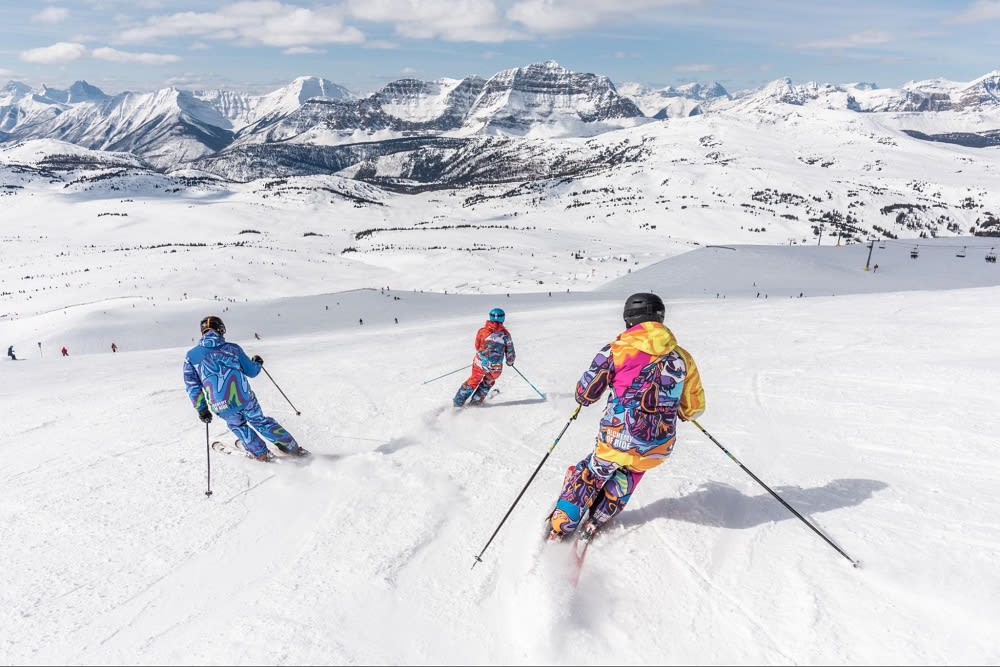 It's perfect for outdoor enthusiasts
Those who buy Washington Park, Denver, real estate, or homes in other parts of the city will have plenty of outdoor activities to keep them busy year-round. If you want to stay in the city, you can enjoy the green spaces at Confluence Park, Washington Park, City Park, or the Cherry Creek Bike Path, a 42-mile pathway originating in downtown Denver.

If you prefer getting out of the city, there are world-renowned ski resorts just a short drive away. Vail, with its more than 5,000 acres of slopes, is just two hours away, Breckenridge's five peaks are only an hour-and-a-half drive, and Copper Mountain, which is ideal for the beginner skier, is also a mere 90-minute drive. Is skiing not your thing? No problem. If you want to get out of Denver for the afternoon or weekend, you'll also be near Glenwood Springs' 30 hot springs, Rocky Mountain National Park, and the 6,000 feet of cable at Rocky Mountain Ziplines.
The job market is strong
Planning to look for a new job once you secure one of the Cherry Creek townhouses for sale and move to Denver? You'll be in the right place as Denver has one of the hottest job markets in the country. If you're in the tech field, you'll likely have your pick of careers as many companies, including Palantir Technologies, Sasaki, and Victrola, have recently opened up shop in the city. Not only will you probably be able to find a job without a problem as the unemployment rate is lower than the national average at just 7.5%, but you'll also be paid more than you would in other cities. The average annual salary in Denver is $61,540, higher than the national average of $53,490.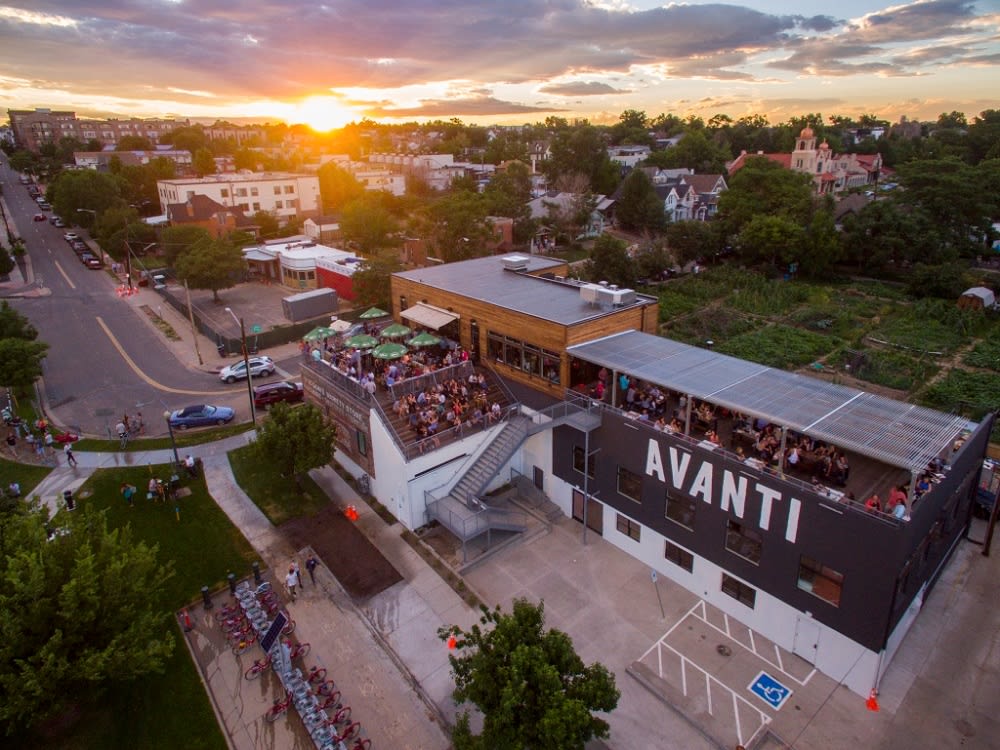 Photo courtesy of Avanti F&B
You'll always have a plethora of places to eat and drink
If you're a foodie or just enjoy meeting new friends at cool bars for happy hour or an evening out, you'll never be at a loss for fabulous locales when you buy Washington Park, Denver, real estate. You can find multiple restaurants and bars at the innovative rooftop collective eatery Avanti Food & Beverage, nab a "pancake flight" for brunch at Snooze, or bask in the fairy tale interior of Beatrice & Woodsley while sampling small plates and having a glass of wine. Lively bars and breweries include First Draft, where you can try out dozens of microbrews, My Brother's Bar, a classic joint that boasts past guests like Jack Kerouac and Allen Ginsberg, and the speak-easy Williams & Graham, a sweet little getaway that's been named one of the top 50 cocktail bars in the world.
Traffic can be an issue
If you're coming from a smaller town, be prepared for the traffic when you purchase one of the Wash Park houses for sale. On the weekend, you'll run into a ton of traffic as residents attempt to leave the city and head to one of the nearby ski resorts. In the winter, you may want to avoid the highways on Friday evenings and Saturday mornings to reduce the chances of being caught in a traffic jam. That doesn't mean you'll have smooth sailing during the week, though. The Denver metro has experienced exponential growth in the past decade, which can be a logistical challenge. If you can, avoid rush-hour periods between 7-9 a.m. and 4-6 p.m. Or opt for using one of the city's new light rail lines to get to your destination or, when weather permits, taking a scooter or bike.


Ready to relocate to Denver but haven't found Cherry Creek townhouses for sale you're interested in yet? Reach out to an experienced local agent like Alex Rice for assistance in buying a new place and successfully making the move to your new hometown.